£40 Argos eGift card
Choose from over 50,000 products online at argos.co.uk, via the Argos app or in any UK Argos store.
We offer outstanding convenience, choice and value
With 29 million store customers and nearly a billion online visitors every year, we're helping make our customers' lives easier.
We have something for all the family, including top brands like Bose, Beats, Dyson, LEGO, Nespresso and Samsung, and exclusive lines like Chad Valley.
We offer customers what they want, how they want it, through our same-day Fast Track Delivery and free in-store Fast Track Collection services.
Choose this gift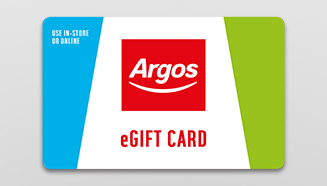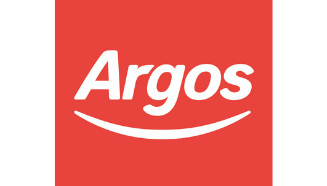 Terms & Conditions
Argos eGift Cards may be redeemed in full or part payment for goods in-store or online at argos.co.uk from the Argos range, including current promotional offers, at the prevailing prices listed. eGift Cards cannot be used for the
purchase of other gift cards or vouchers. GBP £ eGift Cards cannot be redeemed in ROI. The eGift Card is not a credit, payment or cheque guarantee card, cannot be redeemed for cash or returned under the Argos 30 Day Guarantee and
cannot be sold. This will not affect your statutory rights. Argos Ltd reserve the right to decline or withdraw the eGift Card at
any time. Argos Ltd cannot be held liable for lost, stolen or damaged eGift cards.